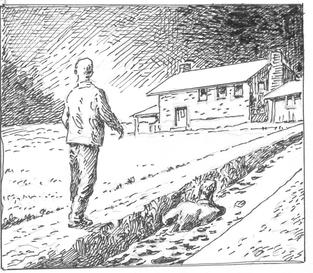 The foundation of Full Mag is formed by the recollections of the veterans themselves. We begin with the first person story as written or told to us by the veteran. These stories are presented as stand-alone testimony that can only be provided by those who participated in the events themselves. As such, Full Mag contributes to the universe of veteran history projects; obtaining and presenting stories that might otherwise be lost to the ages.

In addition to capturing and presenting veteran stories, Full Mag performs another important function. Since the dawn of mankind, cultures have honored their warriors through art. The media forms are numerous; from cave art and inscribed stone tablet to song, sculpture, film, poetry, photography, painting, theater, music, and more. The team of artists and historians here at Full Mag: Veteran Stories Illustrated continues this human tradition. But here, we honor America's warriors through the power of a uniquely American art form; the graphic novel.

No one can define art. Perhaps the closest we can come is to state that art is freedom of expression. Yet we can only be truly free to express ourselves, without boundaries, thanks to the men and women who put on that uniform and step forward. Indeed, when a man or woman raises the right hand, he or she gives up many individual rights which we all enjoy and often take for granted as being the normal state of the human condition. It is the sacrifice of this individual, who then becomes an Airman, Marine, Sailor, or Soldier and a member of a team unlike any other, that allows members of our society at large to freely express themselves and pursue happiness in whatever form they please. Yet typically, were you ask any veteran about this condition you would likely only hear the response: "I was just doing my job."

So here, in the pages of Full Mag, every page and panel of artwork is the visual representation of the passion of the artist, doing his or her best to honor those warriors that raise their right hands to support our rights to pursue happiness. Together, through these stories presented here, these veteran and artist storytellers might just remind us that our freedoms are not the natural state of mankind. They are only guaranteed, repeatedly and throughout the generations by the continued willingness of men and women to step forward, sacrifice, and give of themselves to ensure the continued rights of all.

---